Sony Tablet P: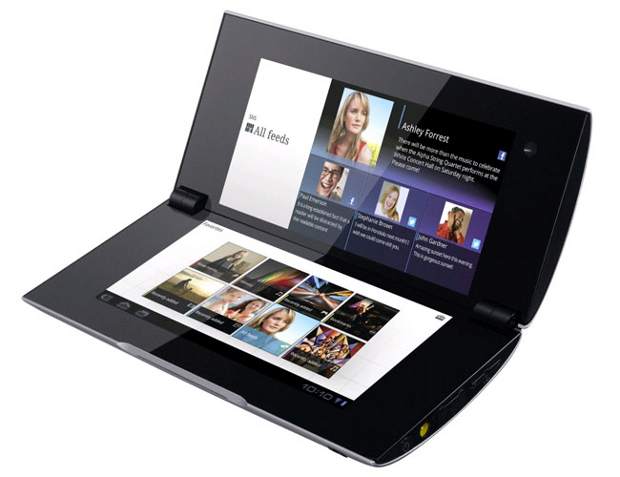 This one has already been announced and will be available within next 10-15 days in India. The biggest USP of this tablet is its form factor. It has two screens measuring 5 inch each; together they give you 10 inch space and when folded gives you a form factor of a large smartphone. How it performs in the market is something that needs to seen but this PSP (Playstation) certified certainly has a lot going for it.
Under the skin, this tablet houses a dual-core Nvidia Tegra 2 mobile processor and runs on Android Honeycomb OS. Sony P has a 5 megapixel camera at the back and a 0.3 megapixel camera in the front. It has quite a unique design and the interface is programmed to use both the screens combined and individually.
Asus Transformer Prime TF201: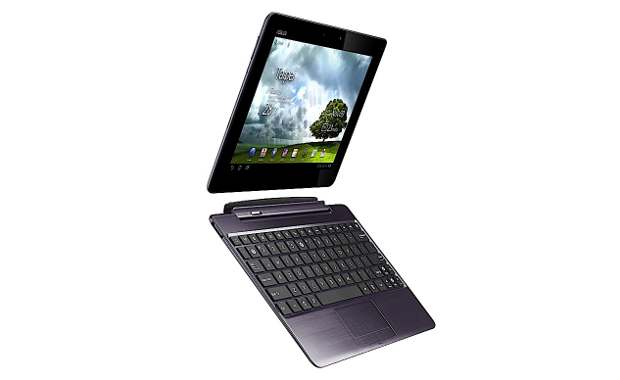 This is another tablet with a confirmed launch date, and a unique form factor. Like its predecessor, Asus Transformer, this tablet has a keyboard docking station which transforms it into a laptop.
Transformer Prime TF201 features a 10.1 inch touchscreen display. It houses a quad-core Nvidia Tegra 3 mobile processor and will run on Android 3.2 Honeycomb, though Ice Cream Sandwich update already lined up for it. In terms of connectivity also, the tablet is fully loaded with 3G, WiFi,Bluetooth etc.
The tablet is going to be launched in February at a price Rs 29,999 with keyboard dock.
Samsung Galaxy 7.7: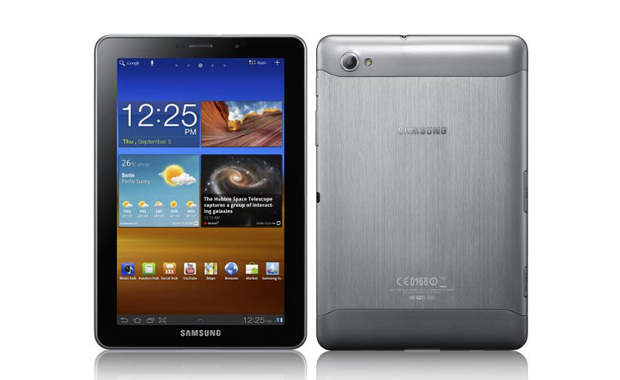 Another tablet that is expected to be launched in a couple of months is the Samsung Galaxy 7.7, though no formal announcement has been made in this regard. This tablet will come with a 7.7 inch Super Amoled Plus display supporting 1280x800 pixel resolution. Inside, it would pack a dual core 1.4 GHz microprocessor with Mali-400MP graphics chip to power the Android 3.2 Honeycomb operating system.
Samsung has added Universal Remote Control functionality in Galaxy 7.7 that will let you control your television as well as home entertainment systems through your tablet.
Samsung Galaxy 7.7 will support SIM calling and has a 3 megapixel camera at the back while a 2 megapixel one will be there in its front. It supports 3G and WiFi and will come in 16 GB, 32 GB and 64 GB storage options along with support for micro SD card of up to 32 GB capacity.Expect Price Rs 30,000.
Acer Iconia A200: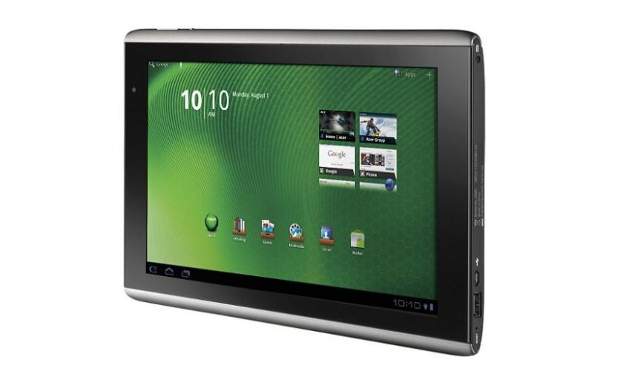 This is a 10 inch tablet from Acer. It boasts a 10.1-inch display with a native resolution of 1280x800 pixel, and has a dual-core Nvidia Tegra 2 processor with an integrated low-power GeForce graphic chip which is capable of playing 1080p HD videos.
The tablet runs Android 3.2 Honeycomb operating system and will be upgraded to Android 4.0 later. In the front, Acer has only 2 megapixel front camera for HD video chats.
Acer Iconia A200 has a full USB 2.0 port, which means that it will support 3G dongles. The Iconia Tab A200 doesn't offer SIM slot and is entirely dependent on the WiFi for Internet connectivity. Bluetooth, GPS are there. It has also dual speakers for good audio experience.
While the price is (Rs 18,000 approx).
Motorola Xoom 2: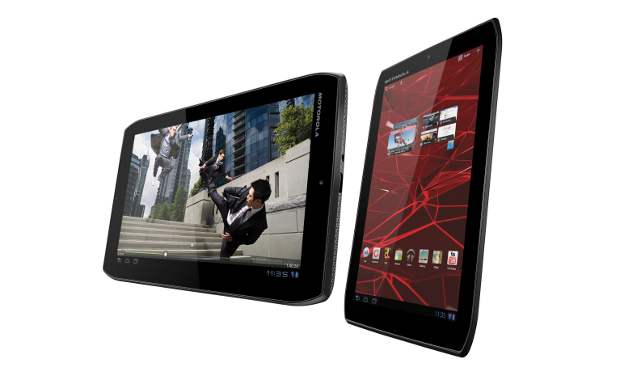 The Xoom tablet did not get the cash register ringing for Motorola. However, the company will be hoping to change this with the upgraded Xoom tablet that is loaded with many interesting features and a stylish design.
Though it is not clear as when Motorola would bring the Xoom 2 to India, but it is already being launched in phases in different parts of the world, so we can expect it to come to India within next three months.
There are two versions of the Motorola Xoom 2 tablet with screen sizes of 8.2 and 10.1 inches, but both have the same display resolution of 1280 × 800 pixels and even the same hardware. Both tablets have an LTE version and a WiFi only version. Apart from that they use a 1.2 GHz dual core processor and run on Android 3.2, which will be upgraded later.
The 10.1 inch Xoom 2 has a detachable key board as an accessory. Motorola has also included Infra-red in the tablets that helps it work as a universal remote for all your gadgets. Other connectivity options are present in full force.
Motorola Xoom 2 is expected to be priced around Rs 30,000- 40,000.